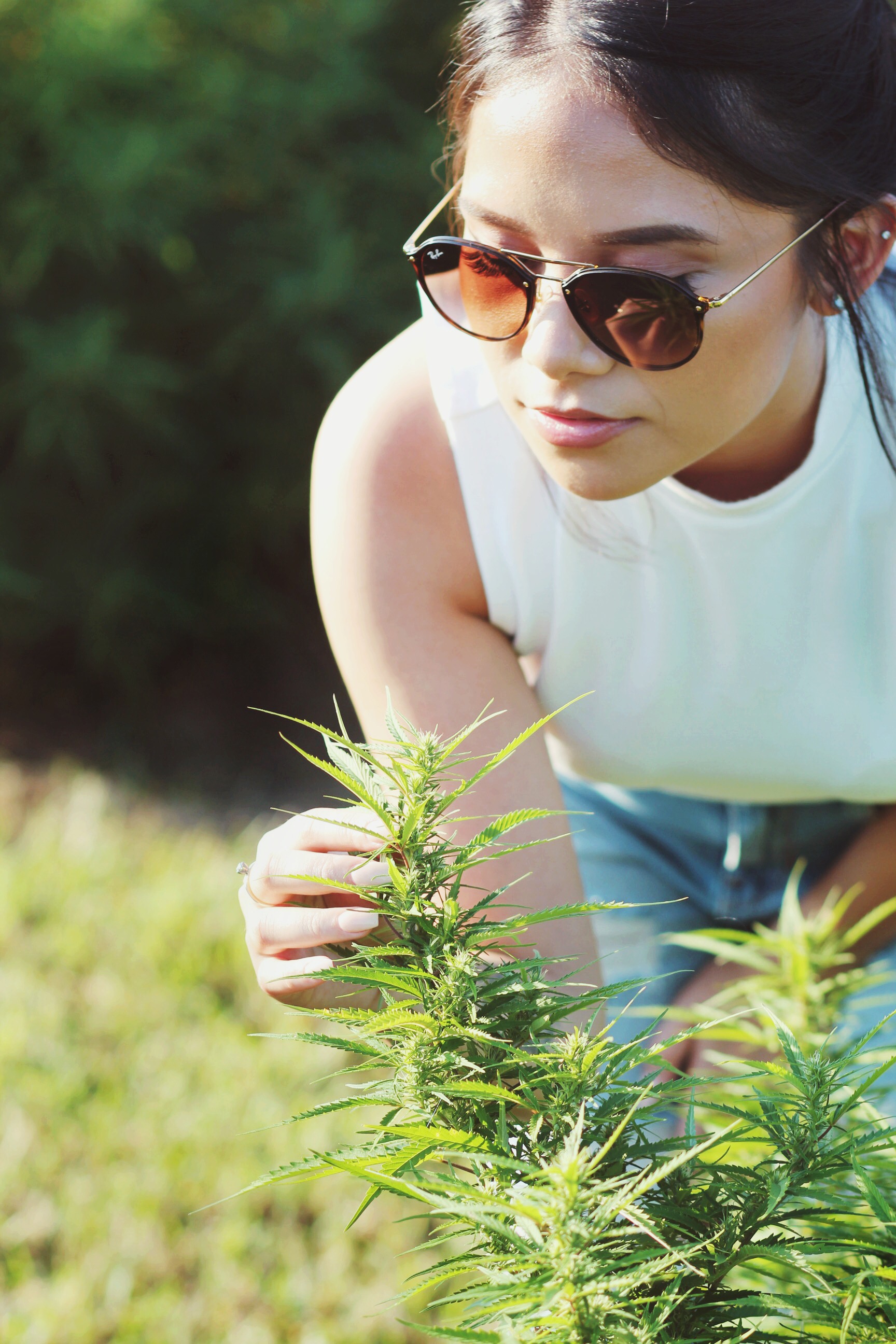 Our Mission
We love research and studying so much—we put it in our name! We take our name very seriously as a research driven brand of high quality CBD and natural skincare products. At Ology Essentials, we are committed to raising awareness about the science and the astounding benefits of quality CBD products. We will provide the science, you will reap the benefits.
Our team of farmers, chemists, and aromatherapists are all experts in their fields. Our hemp farmers pride themselves in their hemp strains, and our chemists have been leading experts in the natural cosmetics industry for over 20 years. In an industry full of misinformation, the Ology team's goal is to lead the way in transparency, quality, innovation and sustainability.
Transparency
Transparency should be the single most important value for a quality CBD and natural skincare company.  It is very important to the Ology team that our customers know exactly what they are putting in and on their bodies. This is why you can find every single ingredient we use clearly labeled on each product and on our product pages.
From seed to lab, you can rest assured that our products have been grown with love and mindfully manufactured with the utmost care. But we don't want you to just take our word for it. Our products are third party tested, which means an accredited third party laboratory has certified our products. You can find a certificate of analysis (COA) for every single product batch on each product page.
Every product label also contains a QR code, which when scanned will take the customer to the product page containing the COA's categorized by lot code.
Quality
Ology Essentials' Chief Formulator, Kayla Fioravanti, has been in the natural cosmetics industry for over 22 years, so naturally, quality ingredients are top priority. Every single ingredient is mindfully chosen – from the essential oils that are ethically sourced from the best country of origin and our hemp, which is grown on farms that have been free of herbicides, pesticides and fungicides for over 10 years.
We use a supercritical CO2 extraction process to create our a hemp CBD mud which is then vacuum distilled to make Ology Essential's Hemp CBD Oil. This method leaves us with a solvent free, all-natural, full spectrum hemp CBD which is also alcohol free, vegan, non-GMO and gluten free. Using supercritical CO2 extraction preserves the cannabinoids, terpenes and flavonoids of the hemp. It is a more expensive method of extraction, but you are worth the full spectrum, cannabinoid rich finished product.
The Founders
Ology Essentials was founded by Kayla Fioravanti, Haleigh Fioravanti, Keegan Fioravanti, and Jacob Waddell in Nashville, TN. Notice anything? We are a family business! And it all started when Keegan urged his mom, Kayla, to try CBD.
Kayla Fioravanti  has always had a deep and abiding passion for aromatherapy and natural cosmetics. In 1998, Kayla co-founded Essential Wholesale, which was listed as an INC. Magazine 5000 Fastest Growing Companies in America for three years in a row. So when Keegan was recommending CBD oil, she was a little hesitant – thinking she had already seen every natural remedy under the sun – but when CBD changed her life, she knew it was going to be a revolutionary product.
Before Keegan had heard of CBD oil, he was an avid supporter of hemp for sustainability reasons. In fact, he co-founded a sustainable development company with his wife, Haleigh Fioravanti. Their goal was to incorporate hemp for building materials, but when CBD came on the scene and started changing lives, they switched gears.
Kayla, Keegan, and Haleigh met Mr. Jacob Waddell at the Tennessee Hemp Industries Association.  At the time, Jacob was using his expertise in material sciences to experiment with hempcrete. He was a vital source of knowledge and experience, so he was snatched up immediately.
From the very beginning, the four founders of Ology Essentials saw a need for quality CBD products and natural cosmetics that were fully transparent and unadulterated. And as Ology continues to grow, these values will remain.