THC-Free CBD Oil
Ology Essentials THC-free Hemp CBD Oil is the perfect product for those concerned with ingesting THC.  Due to the nature of hemp it is possible to get a false positive drug test with Full Spectrum Hemp CBD Oil. That is why we developed the THC-free Blend.
Contains 50 mg of CBD per mL
Southern Grown
Third Party Tested
Save 25% on your monthly CBD order, by signing up for our subscription program!
Add to Wishlist
Unflavored
Fractionated Coconut Oil (MCT) and Hemp CBD isolate.
Cocoa Mint
Fractionated Coconut Oil (MCT), Hemp CBD isolate, and CO2 Cocoa & Mint
Instructions: Take up to 1 ml sublingual (under the tongue) one to two times per day. 36 drops equals 1 ml.
Please consult your physician before taking any CBD Oil if you are pregnant, have a medical condition or take prescription drugs. KEEP OUT OF REACH OF CHILDREN.
Does not contain synthetic fillers or preservatives. Our CBD oil is vegan, gluten-free, non-GMO, and contains no alcohol.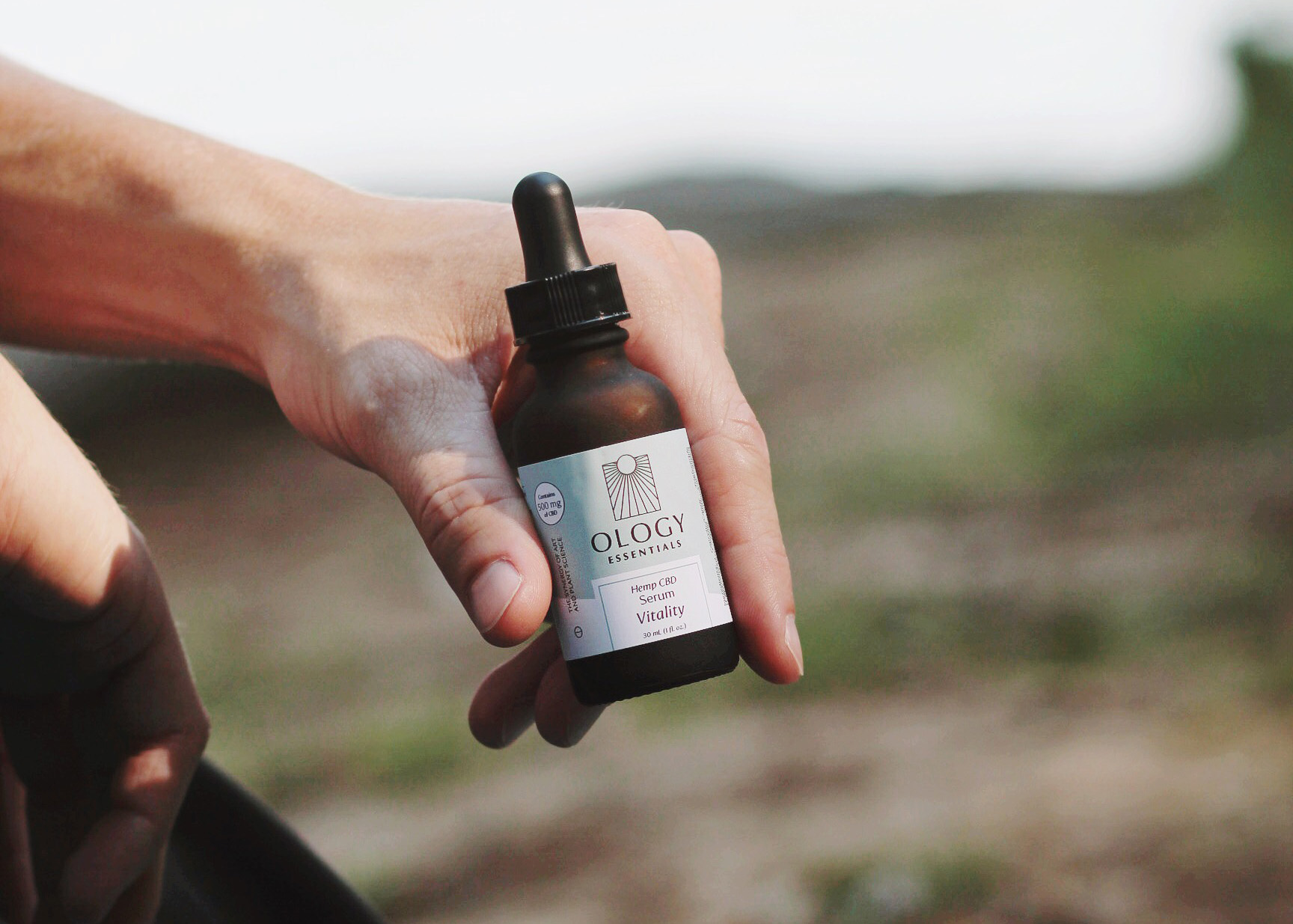 Dosing
Every single person is unique, and our endocannabinoid system is going to react differently to the introduction of CBD. Ology Essentials recommends gently introducing hemp CBD into your daily routine by starting with 5 drops in the morning and 5 drops at night. Check in with your body after a week and then decide to increase or decrease your dosage. The maximum amount of CBD that you can take in a day is approximately 60 mg of CBD.
Quality. Sustainability. Innovation.
Quality, sustainability, and innovation are the most important values we have at Ology Essentials. We strive to bring our community the knowledge necessary to be conscious consumers.  From seed to lab, you can rest assured that our products have been grown with love and manufactured with the utmost care.
The Ology Journal
For the Love of Lavender Essential OilNothing says, "I love you," like Lavender. Well, at least that is the case…
| | |
| --- | --- |
| Weight | 2 oz |
| Dimensions | 3.5 × 2 × 2 in |
| Flavor | Cocoa Mint, Unflavored |
| Size | 15 mL, 30 mL, 120 mL |