Full Spectrum Total (Subscription)
Subscribe, get 25% off the standard price and never forget to order your monthly supply of CBD again!
When life gets crazy, our wellness tends to get put on the back burner. But we truly believe that in order to be balanced and healthy on the outside, you must do the work on the inside. This is why we have created the Ology Essential's CBD Subscription Program – so you will never have to put your wellness on the back burner again.
Ology Essentials' Full Spectrum Total Hemp CBD contains a full profile of cannabinoids, as well as maintaining all of the hemp plants' terpenes, lipids, and nutrients – ensuring your body experiences the "Entourage Effect." Each size contains 25 mg of full spectrum hemp CBD per mL. So get back to homeostasis with this powerful hemp CBD oil by adding it to your daily routine.
Contains 25 mg of CBD per mL
Southern Grown
CO2 Extracted
Third Party Tested
Add to Wishlist
Unflavored
Fractionated Coconut Oil (MCT) and Hemp CBD Extract.
Cocoa Mint
Fractionated Coconut Oil (MCT), Hemp CBD Extract, CO2 Cocoa and Mint.
Take up to 1 ml sublingual (under the tongue) one to two times per day. 36 drops equals 1 ml.
Full Spectrum Hemp CBD contains 0.3% or less THC, which may cause a positive result on a drug screen. Ology Essentials does carry THC-free products.
Please consult your physician before taking any CBD Oil if you are pregnant, have a medical condition or take prescription drugs. KEEP OUT OF REACH OF CHILDREN.
Ology Essentials' Full Spectrum Hemp CBD does not contain synthetic fillers or preservatives; it is also vegan, gluten-free, non-GMO, and contains no alcohol.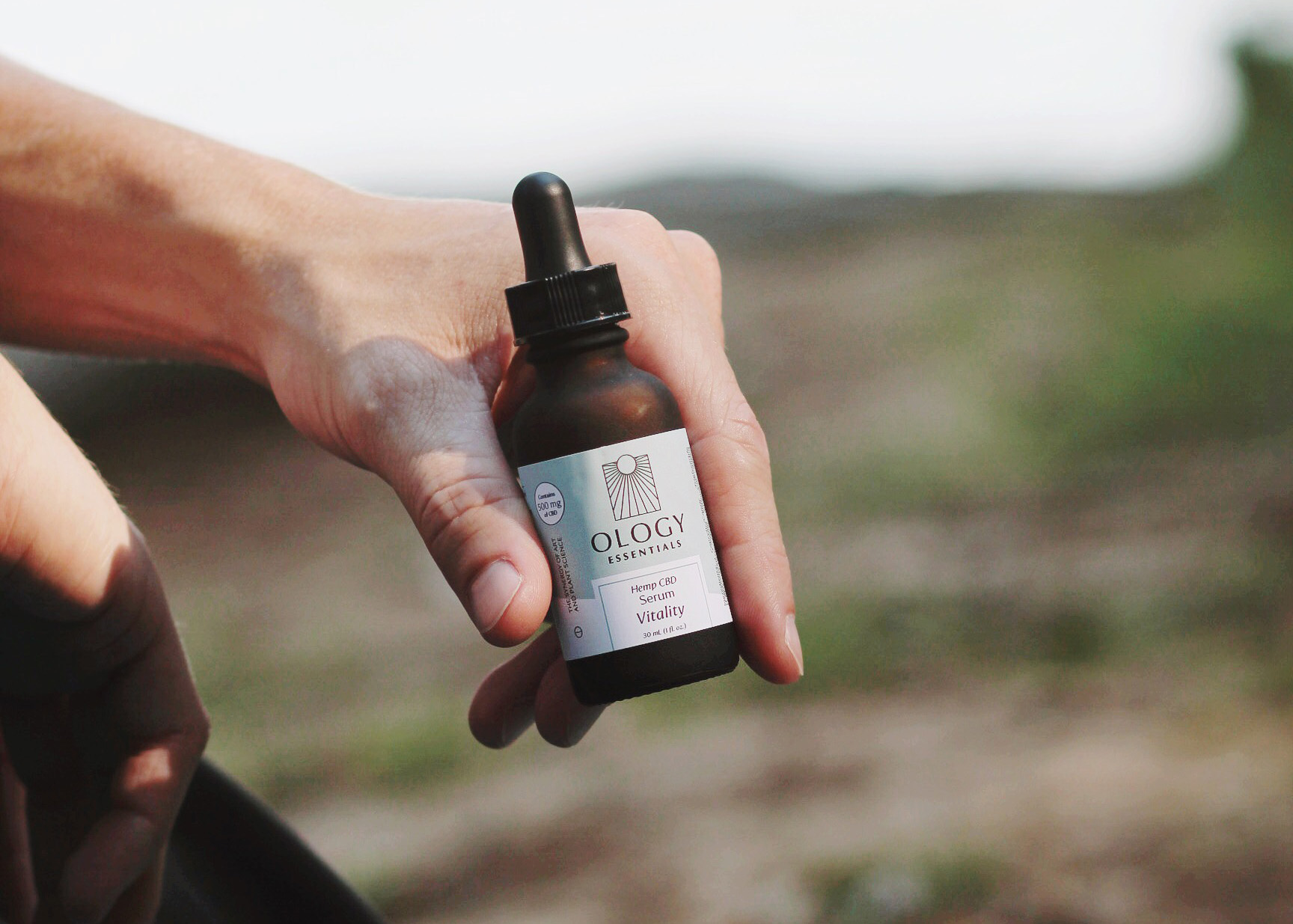 Dosing
Every single person is unique, and our endocannabinoid system is going to react differently to the introduction of CBD. Ology Essentials recommends gently introducing hemp CBD into your daily routine by starting with 5 drops in the morning and 5 drops at night. Check in with your body after a week and then decide to increase or decrease your dosage. The maximum amount of CBD that you can take in a day is approximately 60 mg of CBD.
Quality. Sustainability. Innovation.
Quality, sustainability, and innovation are the most important values we have at Ology Essentials. We strive to bring our community the knowledge necessary to be conscious consumers.  From seed to lab, you can rest assured that our products have been grown with love and manufactured with the utmost care.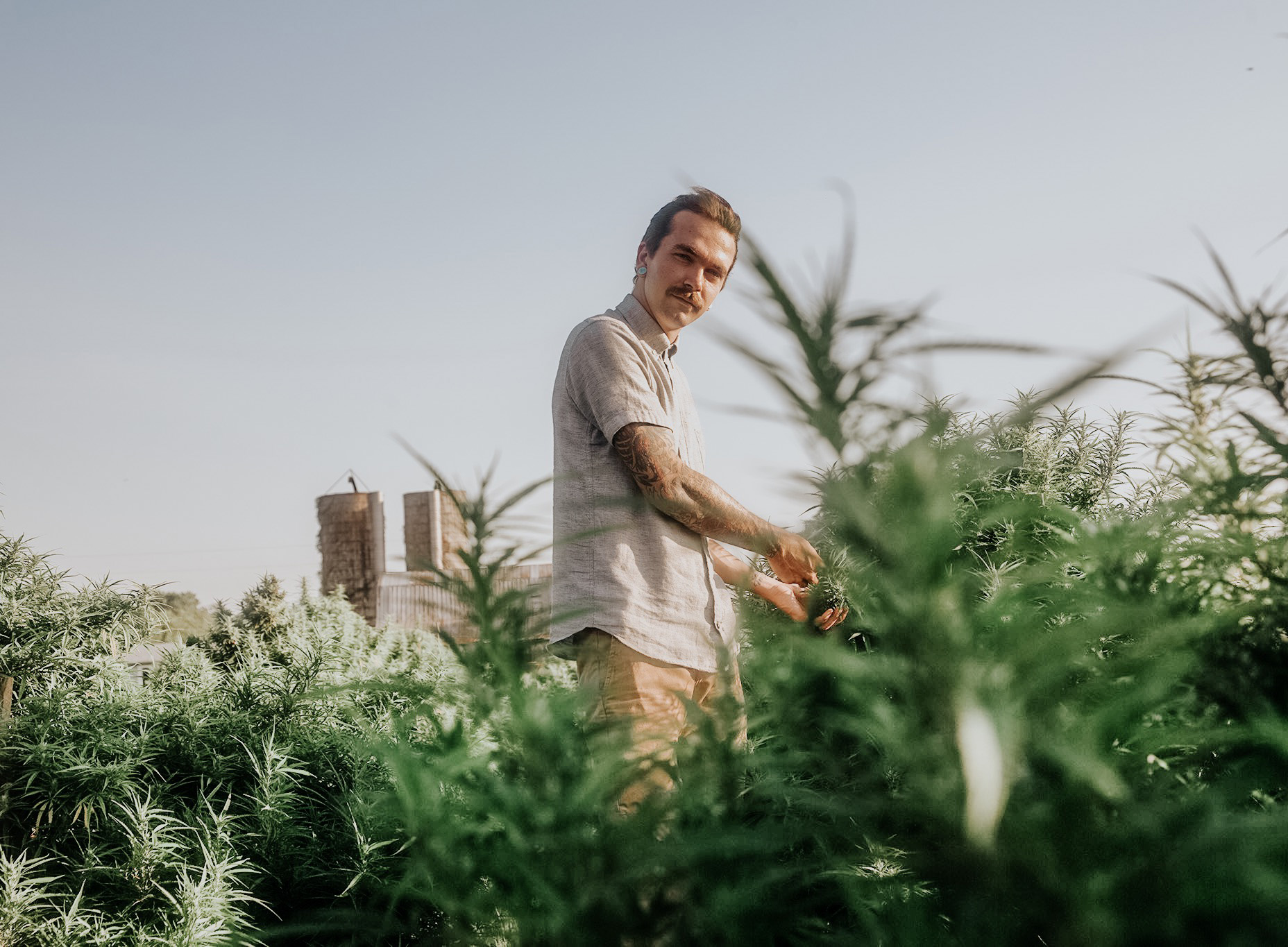 The Ology Journal
Hiking in Harmony: Exploring the Benefits of Hemp CBDI (one of the owners here at Ology Essentials) recently went on…
| | |
| --- | --- |
| Weight | 2 oz |
| Dimensions | 2 × 2 × 3 in |
| Size | 15 mL, 30 mL, 120mL |
| Flavor | Unflavored, Cocoa Mint |