CBD Aftershave
in stock
Ology Essentials' He Aftershave Splash is the perfect addition to your routine to keep your skin feeling balanced and nourished. With essential oils like oak moss, cedarwood, and patchouli, this blend is the musky and earthy aroma you have been waiting for.
100 mg of CBD Isolate
Ethically Sourced Essential Oils
Third Party Tested
in stock
Add to Wishlist
Contains 100 mg of CBD Isolate
Ingredients
Aloe Barbadensis (Organic Aloe Leaf) Juice, Organic grape Alcohol (and) Cannabis sativa (Hemp) Extract, Sodium sunflowerseedate, Methylsulfonylmethane (MSM), Kosher Vegetable Glycerin, Dimethylaminoethanol Bitartrate (DMAE),  Limnanthes alba (Meadowfoam) Seed Oil, dL-Panthenol (Provitam B5), Cannabidiol (CBD Isolate) from Cannabis sativa (Industrial Hemp), Essential Oils of Citrus limon (Lemon), Citrus bergamia (FCF Bergamot), Cedar deodara (Cedarwood), Citrus reticulata (Mandarin), Citrus auranifolia (Orange), Juniperus communis (Juniper), Vetiver zizanoides (Vetiver), Myroxylon balsam var pererae (Peru Balsam), Abies sibirica (Siberian Fir), Picea glauca (White Spruce), Piper nigrum (Black Pepper), Zingiber officinale (Ginger), Coriandrum sativum (Coriander), Evernia prunastr (Oakmoss), Pogostemon cablin (Patchouli), and Cistus ladanifer (Cistus).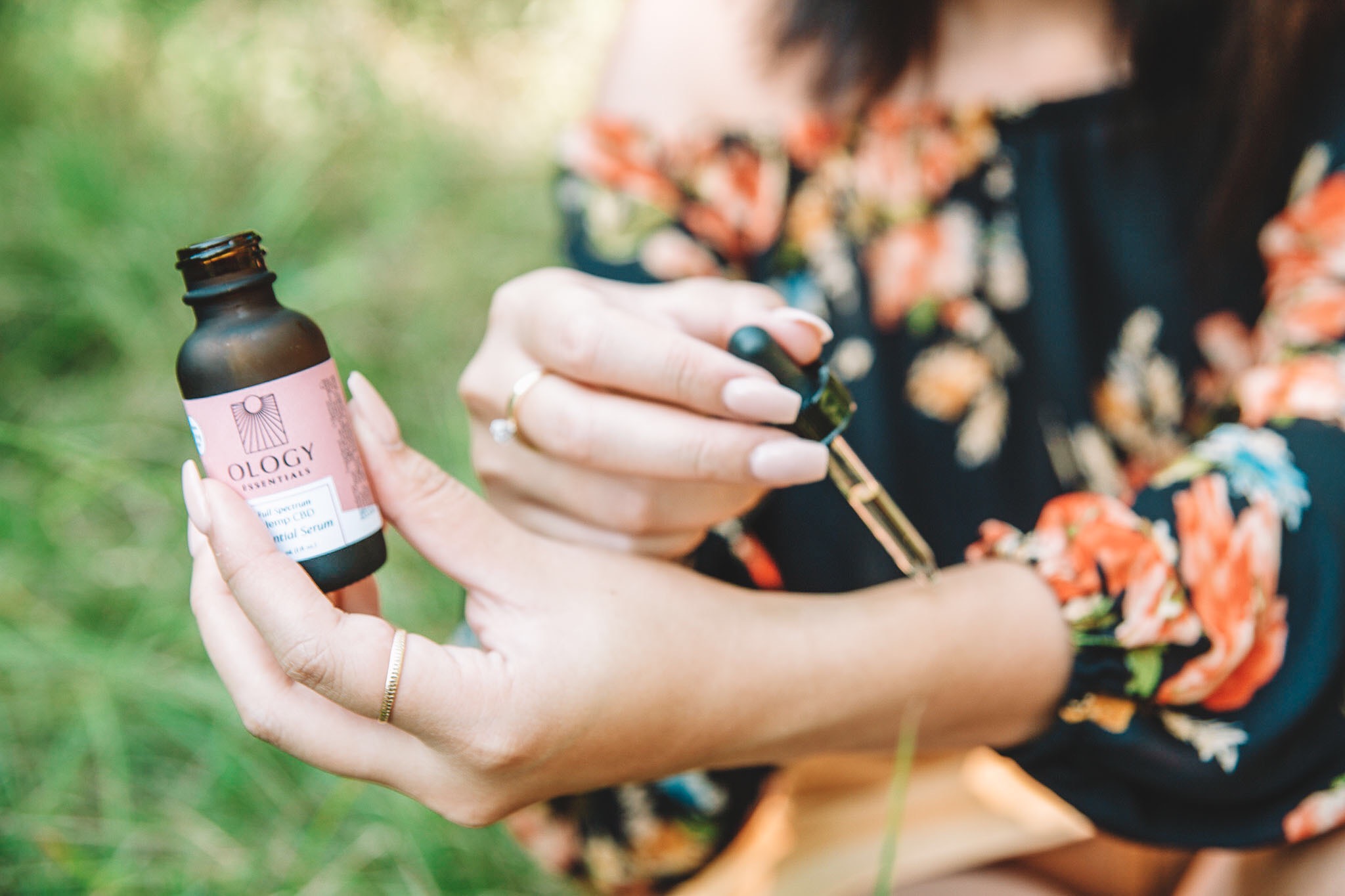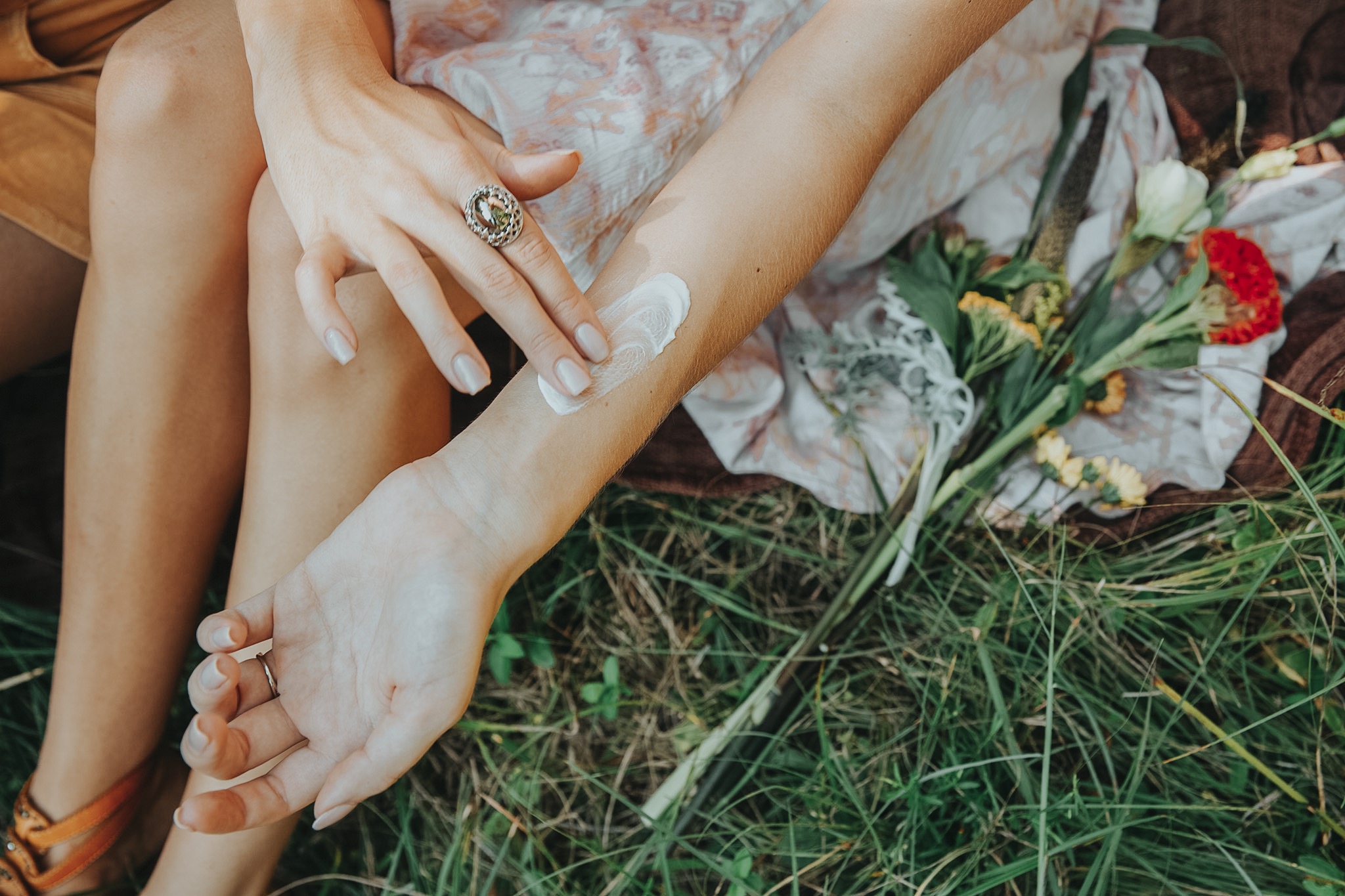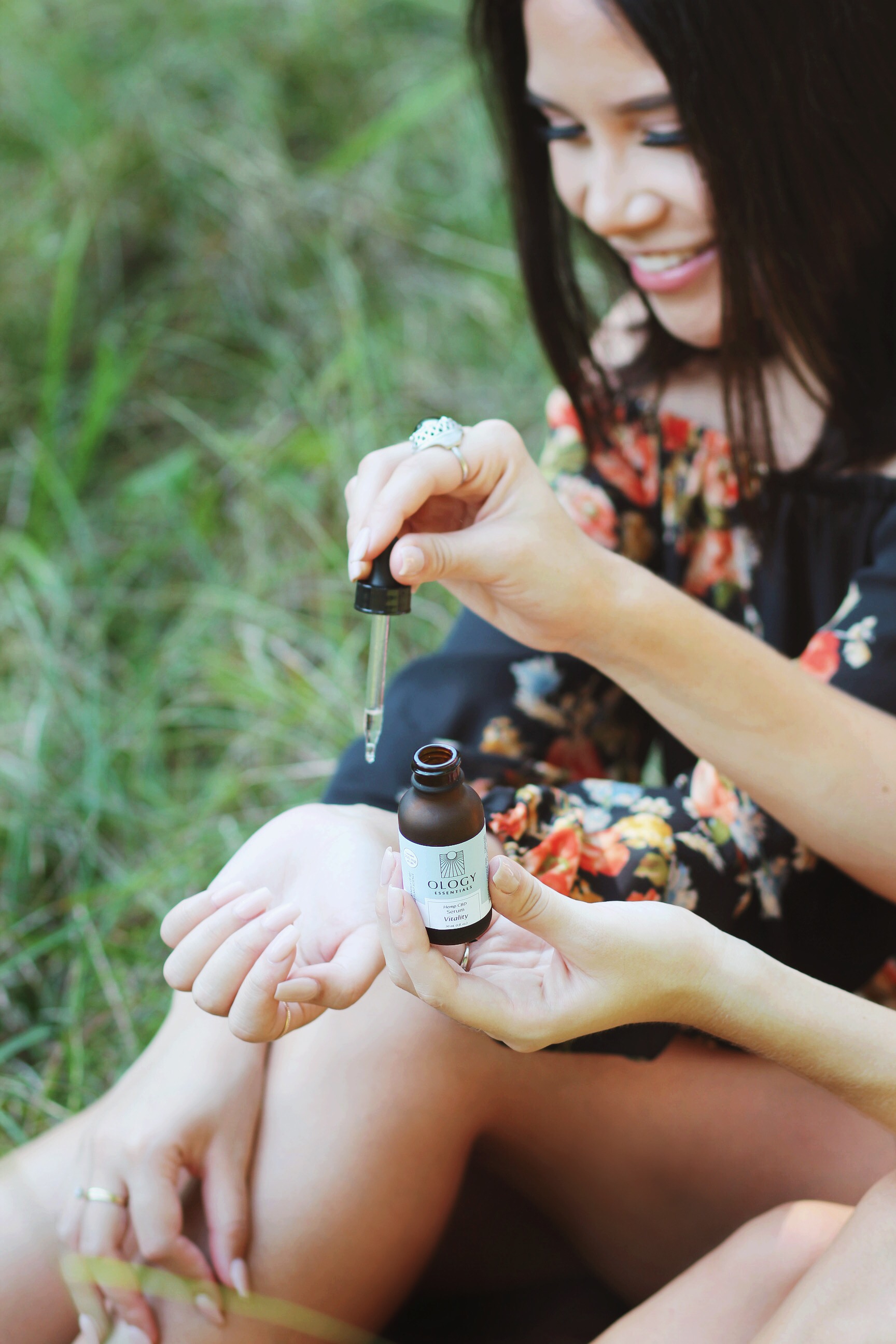 How Does CBD Work Topically?
It is believed that Hemp CBD works faster for localized issues when used topically because the CBD goes directly to the CB1 and CB2 cannabinoid receptor sites in the specific area that it is applied without going through the digestive system.
In a study done at the University of Kentucky transdermal CBD significantly reduced joint swelling, improved mobility and reduced pain for rats with arthritis. The scientific community is still catching up to research on the effectiveness of transdermal Hemp CBD. Antidotal results have been impressive.
Quality. Sustainability. Innovation.
Quality, sustainability, and innovation are the most important values we have at Ology Essentials. We strive to bring our community the knowledge necessary to be conscious consumers.  From seed to lab, you can rest assured that our products have been grown with love and manufactured with the utmost care.
The Ology Journal
Hemp CBD LemonadeThere is nothing like a refreshing cup of of lemonade to cool you off on these scorching summer…
| | |
| --- | --- |
| Weight | 4 oz |
| Dimensions | 3 × 3 × 5 in |