Ology Essentials is Officially A 100% Female Owned Skincare Company!
F is for female, family, friends, and the first letter of the last names of almost all of the female owners of Ology Essentials!
Females have always been majority owners at Ology Essentials, but now we are a 100% female owned skincare company! The family (Kayla, Haleigh, Suzanne, Selah, and Caiden) would like to formally welcome our friends Anne-Marie Faiola and Juliana Frizzell to the ownership family.
Anne-Marie Faiola is the owner of Bramble Berry Handcraft Provisions and one of Kayla's best friends for the last 15 years. Anne-Marie brings a keen business mind, the Best Day Ever Attitude, and decades of experience in the personal care space. Haleigh and Kayla are creatives and often find themselves pondering, "What would Anne-Marie do?" So one day we messaged her and asked if we could pick her brain. She graciously gave us her time, insight, and decision making skills. We are beyond excited to have Anne-Marie officially become part of the team.
About Anne-Marie
Anne-Marie is the founder and CEO of Bramble Berry Handcraft Provisions, which focuses on all things Do-It-Yourself for bath, body, candles, skincare, soap and more. She holds an MBA, graduated from MIT's Entrepreneurial Master's program, earned a Nutritional Therapy Degree, is the author of four books and enjoys more than 40million views as a YouTube Educator. She is extremely active in her community, serving on several civic boards and networks. Anne-Marie is also the recipient of several notable awards including:
Top 50 entrepreneurs in America by President Obama's Small Business Administration

Businesswoman of the Year (Washington State) from the Women's Business Owners of Washington

Best Businessperson and Best Small Business for Whatcom County

Forbes Small Businesses

One of the Best Bosses in America by Winning Workplaces
About Juliana
Juliana Frizzell's name might sound familiar to anyone who has had contact with us already at Ology Essentials. Juliana is our Sales Manager and for the past several years has been the right-hand gal for both Haleigh and Kayla. She keeps all the wheels rolling at Ology Essentials. Over the years of hard work, laughter, brainstorming, and collaboration Juliana has become family. She even adopted one of Kayla's first foster kittens and they have enjoyed sharing photos and updates over the years. We literally cannot imagine running Ology Essentials without Juliana and feel incredibly blessed to have her join the ownership team.
Juliana spent two years working in the beauty industry amongst the hustle and bustle of New York City before bringing her expertise to Nashville. She knew the benefits of CBD and the luxury of skincare mixed together would create a huge market within the industry – and it has! Since joining the Ology team in 2019, Juliana has taken charge in many areas including managing sales, creating and managing social media channels, and being an asset for Ology's Affiliate and Sales Representative Programs. She continues to grow within her many roles and is constantly brainstorming new ways to bring Ology Essentials to the forefront. Her most recent adventure included exploring the luscious lavender fields in Provence, France where she took the opportunity to capture Ology Essentials Lavender products in their natural habitat.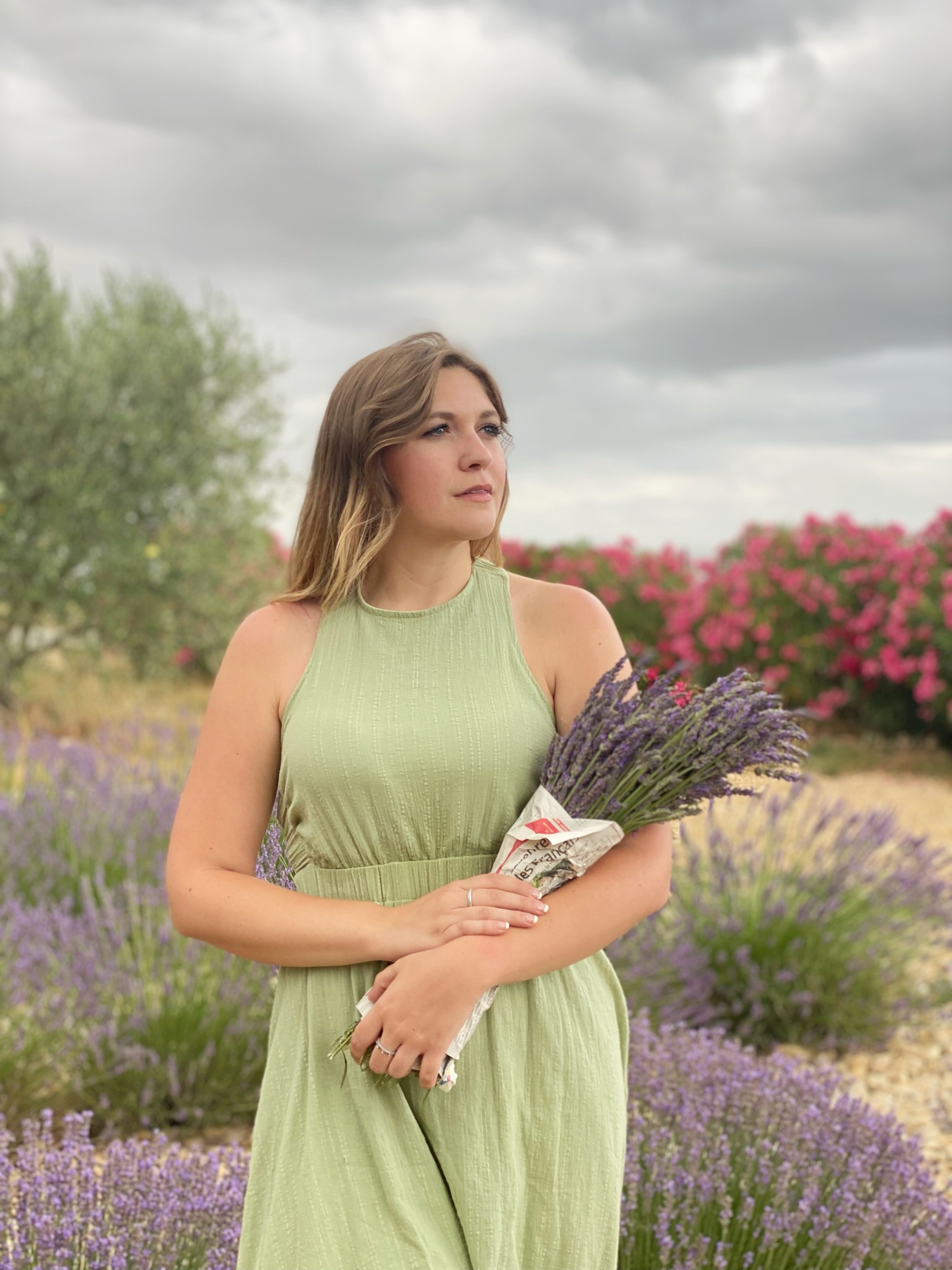 We are so thrilled to be adding these two passionate and hardworking women to the Ology Essentials team, and we can not wait to see what the future holds with all of us working together!