CBD Spiked Watermelon
With July 4th coming up in just a few days, we thought it would be fun to share a recipe perfect for the Independence Day festivities. We all have our traditions of wearing red, white and blue, grilling burgers and hot dogs, and watching fireworks. But we have a new tradition for you – CBD Spiked Watermelon!
Ingredients:
Watermelon (we used a mini watermelon)
3 cups of Watermelon Lemonade (or juice of choice)
1 cup of Nashville Craft Gin (or liquor of choice)
Ology's Full Spectrum Unflavored CBD Oil
5 packets of gelatin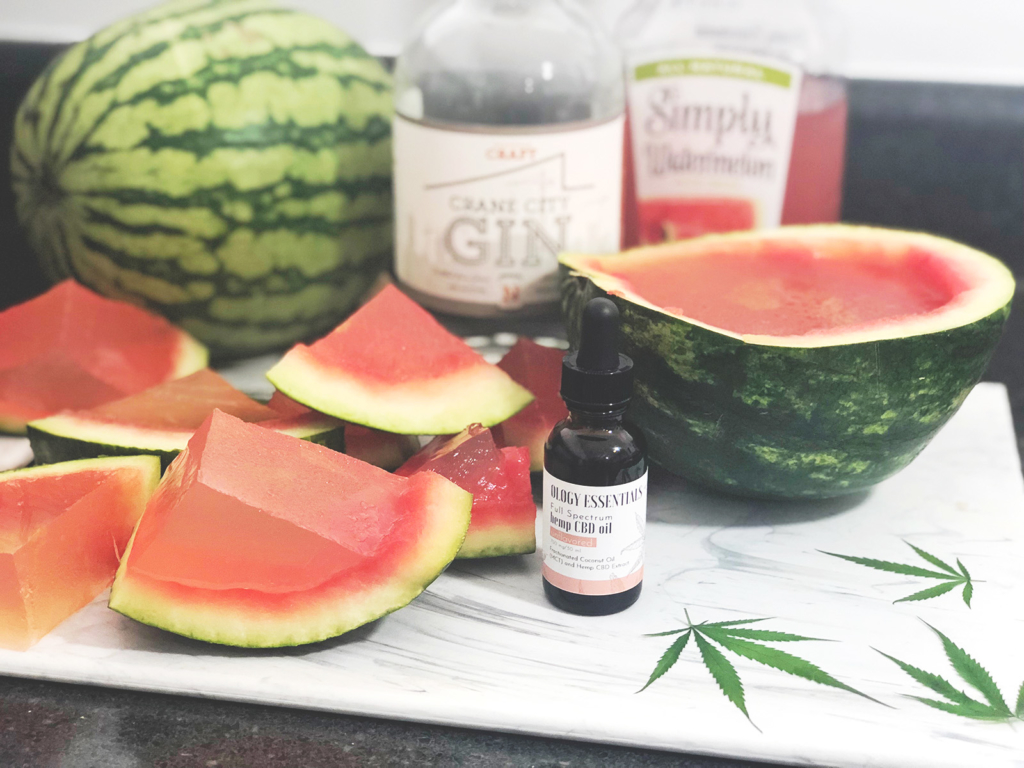 Directions:
Cut watermelon in half and scoop out the good stuff – enjoy the snack!
Bring 3 cups of juice to a boil.
While your juice is heating up, pour 1 cup of gin into a large bowl.
Pour the 5 packets of gelatin on top of the gin.
Once the juice is boiling, take off the heat and pour the juice into the bowl with the gin and gelatin
Whisk, Whisk, Whisk until the gelatin is fully dissolved.
Add 7 droppers worth of Ology's Full Spectrum CBD Oil (approximately 175 mg of CBD)
Whisk some more.
Pour your mixture into the watermelon halves and refrigerate for about 3 hours (if you chose a larger watermelon, this step might take a bit longer).
Once your spiked watermelon is set, take out of the refrigerator and cut your melon into individual slices.
Share with friends & have a very happy 4th of July!